08 Jul 2016
Retractable Seating Systems According To Your Comfort
Audience System's is the manufacturer of Retractable seating systems.
The Retractable seating systems is also called as telescopic seating, tribunes or bleachers. Unlike other seating, this one can be folded according to the room space and used for multiple purposes. Reliability and longevity are the company's forte.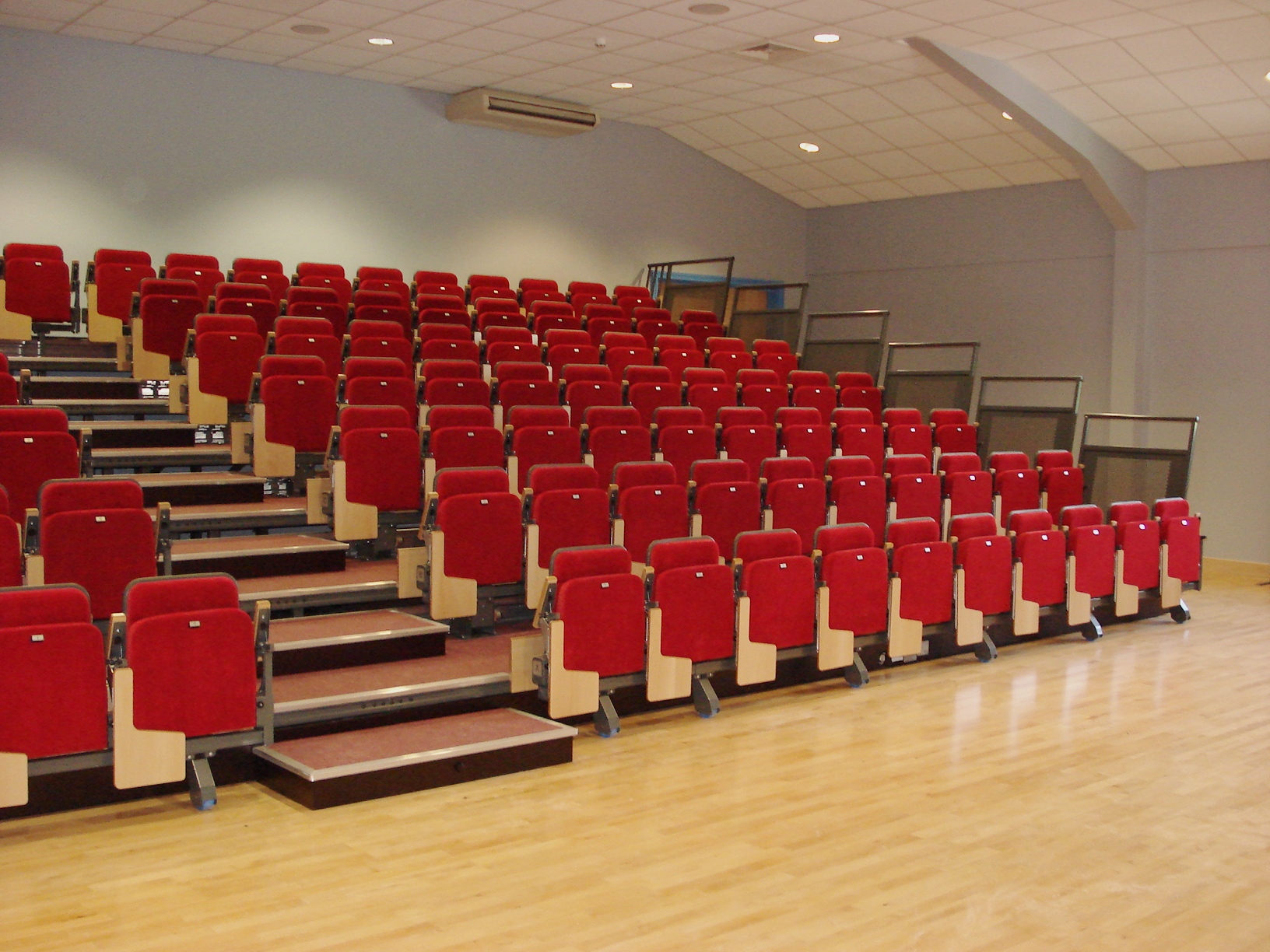 It has distinct features which ensure that there is no jam, and the tiers are locked in the available location every single time. It has a team which provides services such yearly servicing, answering to the queries of the audience.
It is of various types such as Fixed, Recessed, Mobile, Travelling, Double Row Depth, etc to name a few.
In the fixed type of seating system, it is easy to install where it can be fixed in any position. It is very simple and easy to utilize. The next type recessed can be easily be either in an alcove or a in a balcony. It can be used in the sport venue, in the auditorium. When pulled in the optional fascias make it look clean in looks and protect it.
The Mobile type is completely flexible and can be use d for many purposes. It can be used according to the user's requirement.  In the Travelling type, it can be either moved forward or backward according to the location. It has a push button which moves the system with any effort and is steady, efficient. A kind of auditorium can be in the theatre or arena.