19 Jan 2017
Life After Sports Retirement
Good or bad, but a fact that every sports person around the globe has to retire one or the other day in any kind of sports. Sometimes, when sports person retire, they completely shun away and choose some other field for their source of income.
But is that fair enough? Is there no way of being in touch with the sports lifelong? Yes, of course, there is a way. Through this way, the sports person can definitely be a part of sports till his last breath and even empower others as well.
In this article, we shall discuss about Life after Sports Retirement, what all are the career options a sports person can opt and have lucrative life post retirement.
Umpire or Referee:
Having spent a major part of the life on-field as a player, a sports person can easily understand the nuances of the game like leg bye, outside, inside, penalty, etc. By choosing to be referee/umpire, Life after Sports Retirement becomes even more interesting.
The sports person can increase his knowledge (if any new schemes, policies, etc.), and earn huge amounts at the same time. The biggest advantage over here being an umpire/referee is being part of the decision making process and one need not have a special degree for this.
Coach:
Yes, you read it right. Coach is also a best way to be a part of the game when deciding on Life after Sports Retirement. Having played the sport for the major part of your life, you must be by now obviously having a detailed understanding on how to go about/tackle any kind of situation/adversity/challenge and observed your coach as well.
Hence, it is a best option to be a coach and empower the younger generation with immense knowledge regarding the sport. The best part of a retired sports person being a coach is that, the sports person can give personal instances of the challenges which he faced during his tenure and how he overcame it.  And like the umpire/referee, this too doesn't require a special degree.
Photo Journalist:
Oops!! Not a Photo Journalist but a sports photo journalist. The work profile of a sports photo journalist is that he specifically takes photographs, especially of events related to the sports. If the sports person already has an interest in photography from the initial stages, then the Sports photo journalist life in Life after Sports Retirement can be just amazing.
All one needs is having a bachelor's degree in photography, but that is not at all a compulsion. People can make wonders happen without any kind of formal education as well. According to research, the growth for photojournalists/sports photographers is expected to increase by 13% by the year 2020.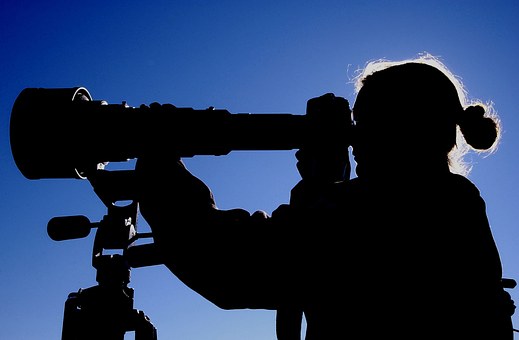 Commentators:
A game usually becomes even more interesting to watch when there is good commentary going on and hence becoming a commentator is also one of the best career options in Life after Retirement. It has really become a common scenario these days, and one of the best ways to be acquainted with the game.
The only quality which a sports person should have for choosing this in Life after Retirement is excellent communication skills with some sense of humor as well.