08 Jul 2016
Have Best Seating With Arena Seating
Arena Group's range varies from seating to structures to well dressed tables.
Arena Seating grants great comfort to the user while having a look at the view present in front of them. It not only provides seating for big events like Olympic Organising Committee but for also small events. When compared to other seating, what makes Arena different is that it has a range of flat, tiered, and cover seating.  The company has been on the top since 50 years and it is accessible on hire. The company has In-house CAD design team and engineers who make it completely safe for use.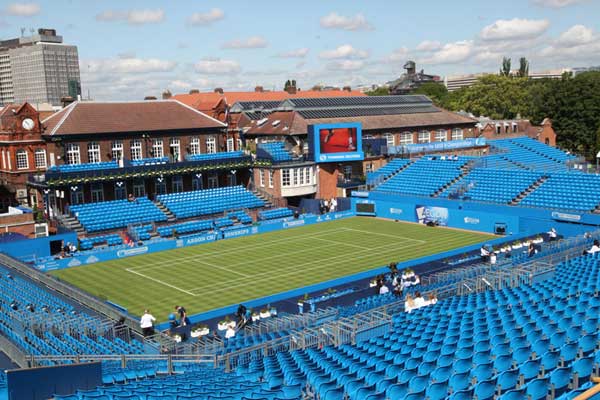 The various kinds of Arena Seating available are:
Tiered Grandstands: It is obtainable for short hire, season-long rental or purchase and is safe for use. It can be used for indoor, outdoor events and cost –effective.
Covered Grandstands: The best profitable way of protecting your audience from the unpredictable weather is to use the Arena Seating's covered grandstands.
Congress: Congress is a fashionable and at ease soft, padded cover with a VIP seating option. It gives users the facility to provide temporary seating with the appearance and experience of a theatre.
Diplomat: It is used for temporary purposes for conferences or media seating. The users can be comfortable and at the same type the aesthetics of it are as in a corporate setting.
In Style: It can be best used for exhibition and conference organisers, product launches and television studios. It is comfortable, configurable easy to install and remove.
Flat Tip Up: It is worth using for indoor and outdoor concerts and events where room is at the finest. It has employed tiered tip-up seats protected with an exclusive modular floorbar arrangement in every third seat. These require less space when compared to the other chairs.
Samsonite: It is perfect for concerts and conferences where it can be installed fast and removed quickly. It can be used for indoor or outdoor events and can be transported as well.
Premier Grandstands: Exclusively used in sports venue, it has a covered grandstand accommodation and presented with standing space as well.
Clearview™: Clearview™ is a patent, reconfigurable, demountable seating grandstand which provides best view from every seat.
Bespoke Seating Solutions: It is designed according to client demands that demand permanent solutions for their clubs and venues.
Arena Sports Stands: It is used by minor clubs who want to improve facilities within restricted budget.
Arena Deck: It is a lightweight, strong modular platform which has staging and decking option for event organisers. It has even 'Innovation of the Year' at the Event Production Awards.
Upholstered Clearview™: The Upholstered Clearview™ is same as the patented Clearview™ but this one is an upholstered one but with a first-class confort. It has been designed exclusively for sophisticated corporate and broadcast events where aesthetics and comfort of the clients are significant for success.
Site Structures: This customized seating can be used for bigger events like exhibitions, conferences, concerts, live TV broadcasts, and public ceremonies.